Leave your cat with us in luxury in one of our Cat Suites or Condos. Both provide resting benches and a separate, enclosed litter pan for your cat's comfort.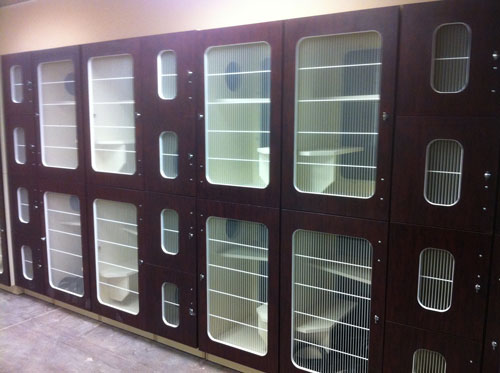 Cat Suites
These spacious multi-level suites offer plenty of areas for your   cat to relax and play. Each suite has an upper play area which is accessible from the lower condo.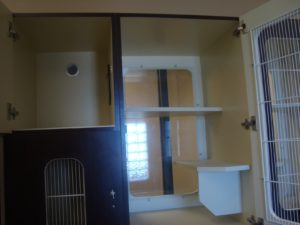 Cat Condos
These multi-level condos are a smaller version of the Cat Suites and do not offer a play area inside. Some of our Cat Condos face the glass back wall for viewing from the waiting area hallway.